Manifesti iconici: la rivoluzione grafica di Sepo
Parole chiave:
Advertising poster, advertising, graphics, design, Sepo
Abstract
Severo Pozzati (Comacchio, 16 March 1895 – Bologna, 30 September 1983), also known as Sepo, was a renowned international graphic designer. He started working as a graphic designer in the early Twenties in Paris, but in the next decades he achieved his major success thanks to his genuine approach and his revolutionary ideas concerning product advertisement and illustration. Indeed his works are characterized by sophistication and graphic elegance, but they also attest to a profound awareness of customers' desires and dictates of the market. By considering in a new light his theoretical and historical background, this paper proposes a new critical approach concerning his productions and his international relevance within the European context.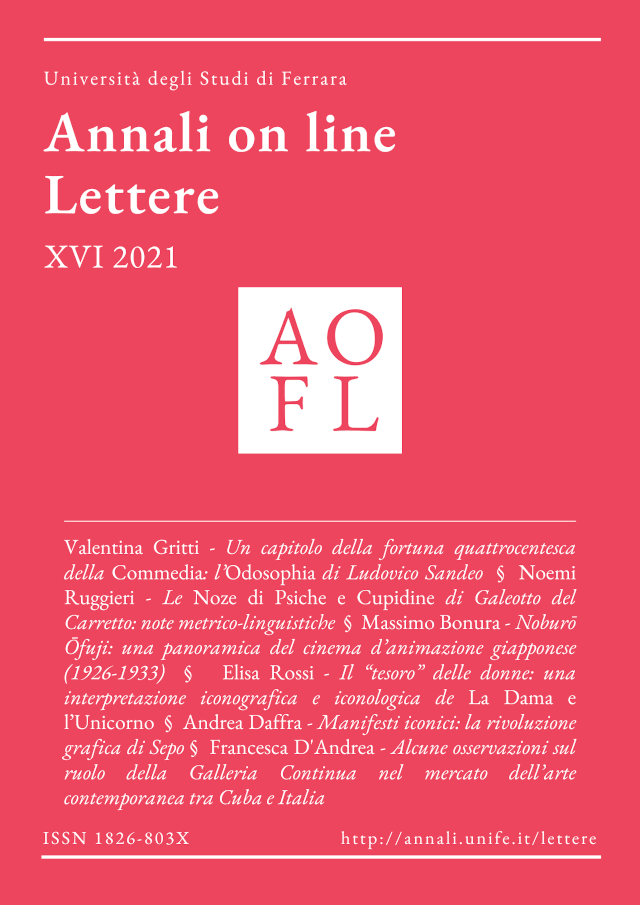 Downloads
Sezione
Arte e Cultura Visuale