Il "tesoro" delle donne: una interpretazione iconografica e iconologica de La Dama e l'Unicorno
Parole chiave:
Unicorn, Lion, Tapestry, Christine de Pizan, The City of Ladies
Abstract
The collection of tapestry in the Cluny Museum in Paris – known as The Lady and the Unicorn – presents a singular and apparently mysterious iconography that in the 20th century has been interpreted as an allegory of the five senses. After connecting some parts of the tapestry to the discovery of the set in the Boussac castle, this essay proposes a reinterpretation of the subject, focusing on its literary sources. Particular attention will be given to the role of tapestry merchants in the spread of new or appreciated themes. Maybe a revised interpretation will reveal the appropriate name given to the collection during the XV and the XVI centuries – as we will now consider.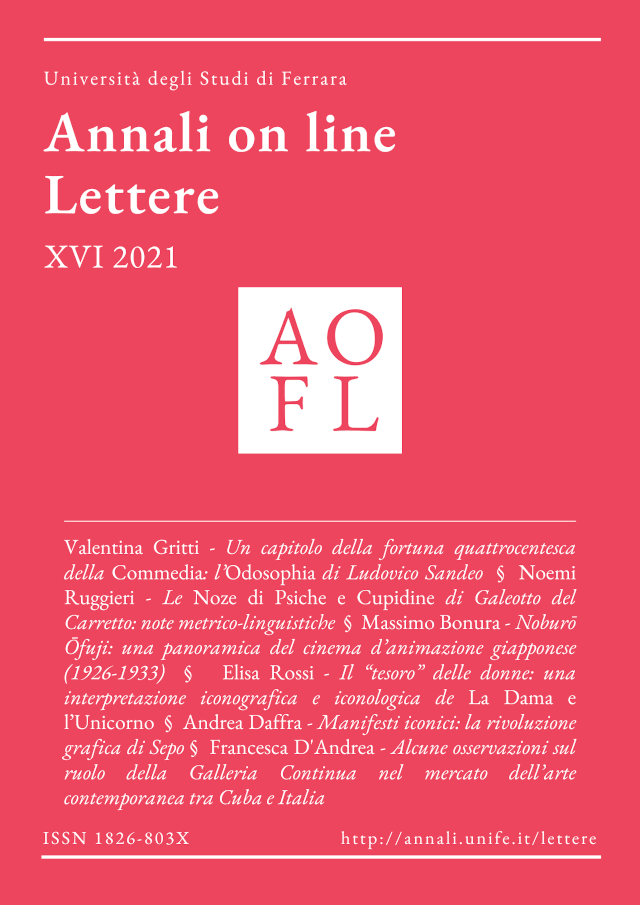 Downloads
Sezione
Arte e Cultura Visuale