Un capitolo della fortuna quattrocentesca della Commedia: l'Odosophia di Ludovico Sandeo
Parole chiave:
Dante's Commedia, Ludovico Sandeo, Ferrara, allegoric literature, intertextuality
Abstract
The article focuses on the stylistic and narrative analysis of Ludovico Sandeo's Odosophia, a short allegorical poem in terza rima dedicated to Borso d'Este in the mid-fifteenth century. The work is one of the epigonic attempts to imitate Dante, it's a serious parody of the Divine Comedy that imitates its style and its allegorical-narrative structure. The essay shows how the exhibited resumption of the narrative system and the formular style of Dante's poem is functional as to demonstrate the importance of the value of poetry and poetic fame gained after a sapiential and moral path that culminates in the commendation of the Lord of Ferrara, of whom Sandeo becomes a cantor on a par with the great predecessors of the genre, Dante and Petrarch.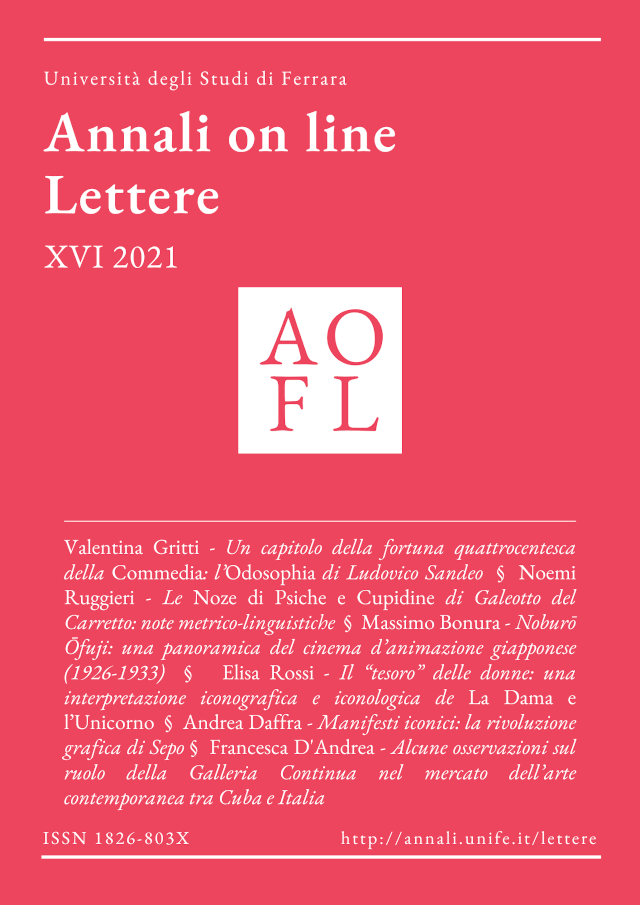 Downloads
Sezione
Letteratura e Linguistica